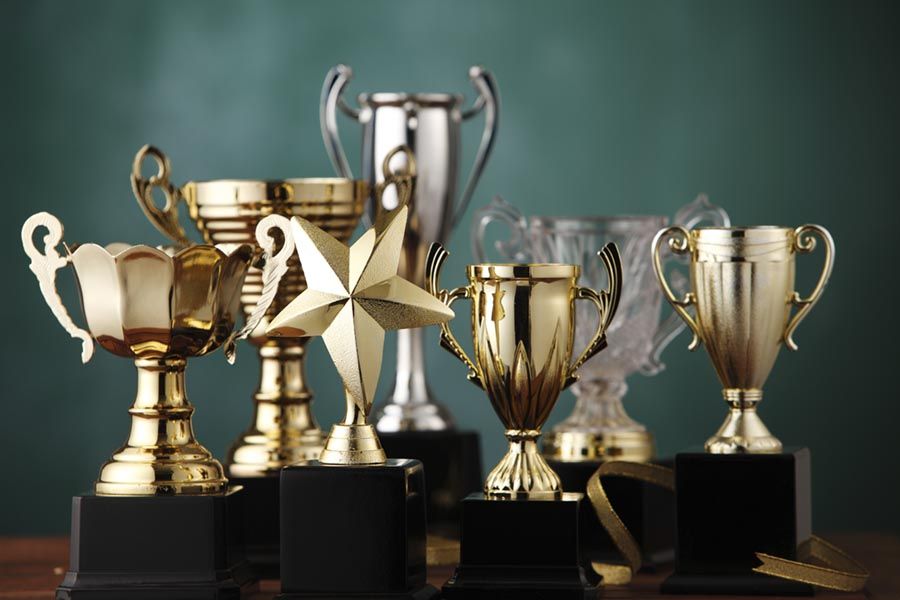 In 49 years of operation, Stay Green Inc. has been honored with over one hundred regional and national accolades.
What started as a one-man operation out of Richard and Charlene Angelo's garage has grown into a corporation of over 400 employees with clients throughout Southern California. 
While the awards have affirmed the quality of our work, it's the relationships we've built with our clients, the projects we've been a part of, and the reputation we've made for ourselves that have made this journey priceless. We have been fortunate to work with some of the best clients, vendors and employees in the industry. 
Growth Despite Hardship
We will never forget the years of drought Southern California experienced and the ways it made our cities and communities stronger. In 2015, when drought conditions spiked, many HOAs, commercial properties and government organizations took our advice to choose turf replacement, water-saving irrigation design and drought-tolerant vegetation. 
That same year we took home three First Place Awards and four Outstanding Achievement Awards from California Landscape Contractors Association (CLCA). The National Association of Landscape Professionals (NALP) also recognized us with three Merit Awards. That was not the first time Stay Green Inc. was named an award-winning landscape company and it certainly wasn't the last, but those awards held special value. Today, they remind us that through challenging times, we can adapt and grow. 
The Importance of Giving Back
Through the years, we have had the pleasure of donating time, money and resources to many worthwhile causes. Los Angeles City's Clean Streets, Clean Starts was one initiative Stay Green sponsored in 2017. The program recruited homeless individuals to volunteer to maintain Reseda Boulevard. In exchange for their labor, they received gift cards, goods and encouragement to apply their skills to full-time work. 
Stay Green proudly supported this program and its mission, which was reminiscent of the old expression, "Give a man a fish, he'll eat for a day. Teach him how to fish, and he'll eat for a lifetime." The recognition L.A. City honored us with for our involvement in this project and environmental stewardship reminds us that giving back to the community and running a business go hand-in-hand. 
Celebrating as a Family 
This year, just before our fourth annual training for landscape safety and success, our team in Downey, CA celebrated its fourth year of being accident free. This achievement affirmed our efforts to instill safety in our employees and it gave us more to celebrate at our employee appreciation day at Six Flags Magic Mountain. It was so rewarding to see more than 1,100 employees and their families enjoy a day at the park after a successful start to the year. 
Looking ahead, we plan to continue prioritizing our clients and employees and delivering quality landscape services. The company culture we've cultivated will be extended to our newest teams and clients which we acquired from Pacific Crest Landscape in March of this year. 
We are confident that as we continue to work hard and do good, we will continue to receive recognition, but at the end of the day, that only represents a portion of Stay Green Inc.'s success.