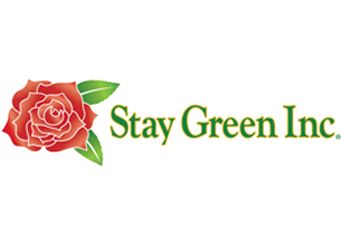 SANTA CLARITA, CA – Stay Green Inc. has extended its footprint in Orange County with the acquisition of Pacific Crest Landscape of Orange County, expanding the family-owned landscape industry leader's resources in providing state-of-the-art landscape services throughout Southern California.
"This is an exciting time for Stay Green, and we are thrilled that Donnie Smith and his Pacific Crest team are now part of the Stay Green team," said Stay Green CEO Chris Angelo. "Donnie shares our core values about customer service and helping clients achieve landscapes that are beautiful, sustainable and efficient."
Smith has more than 25 years of landscape industry experience and will continue to supervise operations from the Orange County location that he first acquired in 2009. He will oversee the day-to-day operation of the former Pacific Crest team, which has now been officially welcomed into the Stay Green fold.
Smith said he plans a smooth transition as his team continues to provide excellent service to their Orange County clients, and he sees opportunity for future growth as Pacific Crest becomes part of the Stay Green team: "There's a ton of potential opportunity, not only in Orange County but in the Inland Empire as well."
The Pacific Crest clientele now served by Stay Green consists mainly of commercial office parks and retail centers, and Pacific Crest also provides other services that are a good fit for Stay Green, including tree pruning and irrigation services. The company's clients have been informed of the acquisition and the transition has been seamless.
Stay Green Regional Manager Steve Seeley will work to help grow and expand the Stay Green footprint in Orange County and the Inland Empire through the new location. "We're excited about the opportunities and we are incredibly pleased to welcome an experienced landscape professional like Donnie Smith and his team as they join Stay Green."
The family-owned Stay Green headquarters are in Santa Clarita, and its more than 400 employees serve clients throughout Southern California including Kern County, Santa Barbara County, Ventura County, Los Angeles County, San Bernardino County, Orange County, Inland Empire, Riverside County and San Diego County.