Calendar of Caring
Your Stay Green Team and the Seasons of Care
At Stay Green Inc., we embrace all four seasons and the different challenges they bring as we keep your landscapes, trees, and shrubs healthy and beautiful. The Stay Green Team takes pride in delivering prompt, cost-effective, sustainable, and professional care every day and throughout every season of care, whether spring, summer, fall or winter.
Click here to schedule your spring lawn services today!
Earth's season of renewed growth demands that certain things be done within its timeframe. The days are getting longer. Winter weather is abating, and the chance for damaging cold temperatures is getting pretty low. It's time to prepare for spring!
As you take care of other seasonal tasks like moving your clock ahead one hour and storing your wooly winter wear till next season, don't forget to schedule your Spring Seasons of Care service from Stay Green.
Here's what we'll take care of for you, so you don't have to:
Mowing: Let us keep turf areas trimmed to proper length, a frequent task needed in the spring, as grass grows quickly.
Spring Overseeding: This is a great way to close up bare spots on your lawn to enhance its turf density and lush, green look. Let us do this for you!
Turf Aeration: The weight of water or snow in winter, plus the trampling of feet on a lawn, can create compaction in the soil. Proper aeration opens up the soil so that nutrients and oxygen can get down to the roots of your lawn and keep it healthy.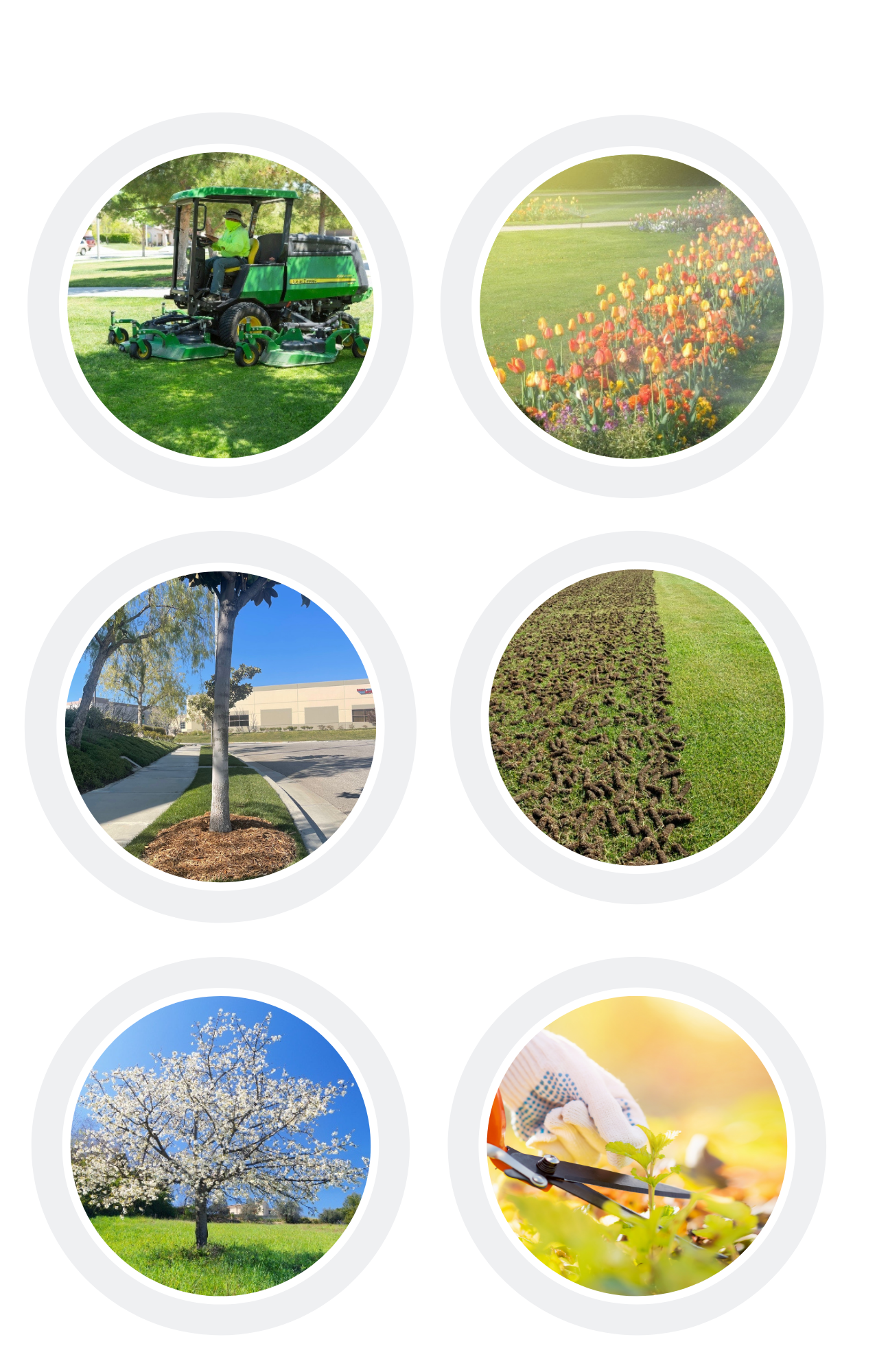 Irrigation: As the warmer weather makes it necessary for your watering schedule to step up from its winter downtime, we test and monitor your irrigation system to identify and fix leaks, thereby preventing water waste.
Hand Pruning: We hand prune your plants the old-fashioned way to promote stronger plant health; and since we don't use gas-powered trimmers, we take care of the environment at the same time.
Rejuvenation Pruning of Plant Material: Before plant growth in the springtime, we remove old, overgrown limbs so plants can grow new, vigorous branches in their place. We take care to do hard or gradual pruning, depending on the plant.
Weed Control: Remember how in the fall and winter we applied pre-emergent solutions to keep weeds from sprouting in your landscaping? Well, in the spring we keep a sharp eye out for any pesky weeds that might have managed to poke through. Touché!
Mulching: We spread mulch in planters and around trees on your property to conserve water, inhibit weeds, regulate soil temperatures, and promote plant health throughout.
Planter Bed Mulching: We make sure we turn old mulching before adding any new mulching material, and we also remove "mulch volcanos" from around the base of trees, to prevent rot and the strangling of tree trunks by secondary root systems.
All of these Seasonal Services are provided by Stay Green's dedicated team of Service Professionals as part of your basic service contract. When the season changes, your contract includes further services to help sustain the growth your landscape makes over the next several weeks in order to protect and preserve it for the remainder of the year!
Sign up for a contract of your own by calling Stay Green Inc. at (800) 741-9150 today!