Commercial Landscaping in Bakersfield
Also Providing Landscaping for Businesses in Kern County
​As a property owner or manager, taking proper care of every aspect of your business is incredibly important. To ensure your customers are greeted by a gorgeous landscape, you need Stay Green. Established in 1970, Stay Green is the leading commercial landscaping company in Bakersfield.
We specialize in designing, building, and maintaining one-of-a-kind landscapes for commercial properties of all sizes. From homeowner's associations to retail establishments to government municipalities to sports and leisure properties, our team of landscaping professionals can offer customized solutions and incredible results. Our team of experts in Bakersfield have years of combined experience and will go above and beyond to ensure that your vision becomes a reality. Check out our client reviews and see why we are Bakersfield's most trusted commercial landscaping company!
Call (800) 741-9150 or send us a message online to learn more about our services.
Our Commercial Landscaping Services
Using sustainable, proven practices, our team can handle your every landscaping need. Each of our specialists is familiar with all of the challenges that the Southern California climate presents to your landscape and knows exactly how to overcome these challenges using sustainable methods.
Our commercial landscaping services in Bakersfield include:
Thorough brush clearance
Complete tree care
Effective drought defense
Careful landscape maintenance
Landscape pest control
Specialized plant health care
Water management services
HOA landscape services
Retail landscape services
Sport and leisure landscape services
Customized landscape design/build services
Sustainable Methods
We understand that now more than ever, it is incredibly important to minimize your environmental impact, which is why we have adopted and perfected eco-friendly products and processes. Our processes are specially designed to improve your sustainability while maximizing your bottom line. These practices include, but are not limited to, sustainable design, emission-free equipment, water-smart landscape design and management, cutting-edge irrigation technology, organic pest management, reforestation, organic fertilization, and soil analysis.
If you have any questions about how our eco-friendly practices can benefit your property, your community, and our planet, please do not hesitate to reach out to our commercial landscapers in Bakersfield.
Benefits of Commercial Landscaping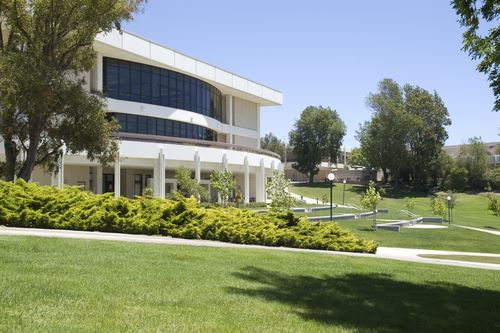 ​Your landscape is the very first thing that your clients notice about your property. The last thing you want is for them to be turned off before they even make it inside your property. Maintaining a pristine landscape can truly take your business to the next level.
Professional commercial landscaping can benefit your business in many ways, including:
Keep your customers coming back time and time again
Increase the appeal and value of your property
Improve the safety and security of your property
Attract new customers
Save you time and money
Raise the morale of your employees
Make your property feel more welcoming
Simply put, professional landscaping is a service you cannot afford to skip out on.
Schedule Service Today!
Stay Green is here to help your business thrive. For over 50 years, we have been driven by our passion for service and quality. We have the expertise, advanced technology, cutting-edge equipment, and proven methods necessary to transform your landscape and take your breath away. We guarantee that your property will benefit from our commitment to preserving and enhancing the natural environment surrounding us.
Suggested Reading:
To schedule professional commercial landscaping services in Bakersfield, call (800) 741-9150.