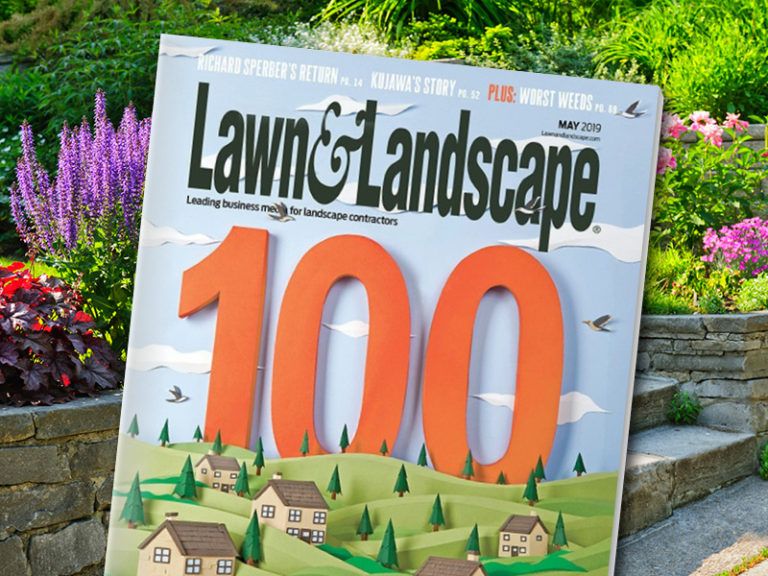 Growing Landscape Company Among Top 100 in Nation
SANTA CLARITA, CA – Stay Green Inc., a Southern California-based landscape industry leader, has once again been named to Lawn and Landscape Magazine's list of the Top 100 landscaping companies in North America.
"This is an incredible achievement for our entire team," said Stay Green CEO Chris Angelo. "While we've been successful in growing Stay Green over the past several years, the fact remains that we always have been, and remain, a family-owned business and we still operate on those values. We're proud of every one of our more than 300 team members who contribute to this success each and every day, in eight counties throughout Southern California."
Lawn and Landscape, a publication geared toward landscape industry professionals, has released the Top 100 list annually for more than two decades, and Stay Green has appeared on the list multiple times. Stay Green is ranked No. 81 on this year's list and holding steady, having been ranked No. 80 last year.
The Top 100 report in the May issue noted Stay Green's recent acquisition of Pacific Crest Landscape of Orange County, part of the company's efforts to broaden its Southern California footprint and connect with markets that are a good match for Stay Green's services.
"Being among the top 100 landscape companies in North America comes as a result of the efforts of every team member, every day, to uphold the values of service and customer care that we strive to achieve for every client," Angelo said. "We're in a very competitive industry, so when this sort of success is achieved, it tells you not just that your team is doing something right — they're doing a lot of things right."
Stay Green is one of 14 California-based companies on the list, the most of any state, for the 10th consecutive year. All told, the 100 companies on the list generated $10.2 billion in revenue in 2018, an increase of 6.27% from 2017. The list, which ranks companies based on revenue from landscape profit centers, includes companies from 27 states as well as three from Canada.
In the written introduction to the Top 100 report in the magazine's May issue, T.J. Landrum, vice president of marketing for gasoline engines with Top 100 sponsor Kohler Co., noted that 11 new companies cracked the Top 100 this year.
"In a rapidly changing environment, with challenges around every corner, it is inspiring to see the hard work of so many businesses paying off with such impressive growth," Landrum said. "We congratulate all of Lawn & Landscape's readers for your dedication to advancing the industry."
The family-owned Stay Green headquarters are in Santa Clarita, and its more than 300 employees serve clients throughout Southern California including Kern County, Santa Barbara County, Ventura County, Los Angeles County, San Bernardino County, Orange County, Riverside County and San Diego County.