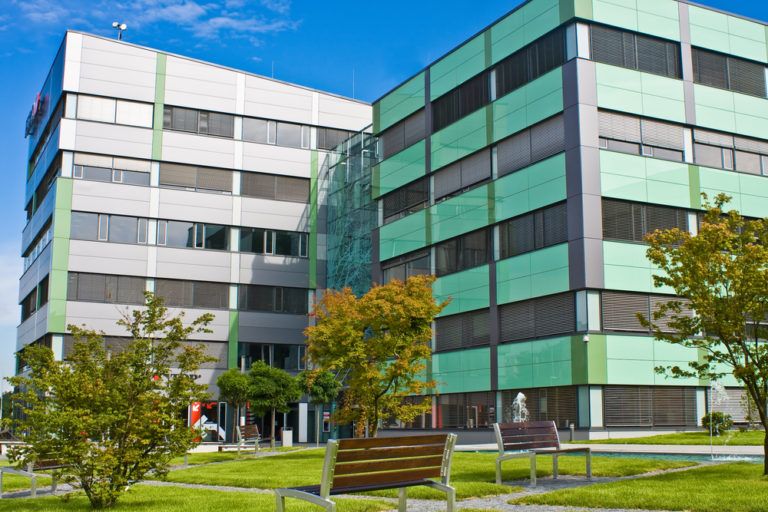 Taking care of your commercial landscape is important all throughout the year, but there are some specific reasons you should manage it carefully during spring. The following are just a few.
Keeping It Tidy
After winter, your landscape will look messy. You might have broken tree branches lying around, possibly a collection of dead leaves in the corner and even trash that has blown up against the fence or building. Part of maintaining your landscape during spring is tidying winter's mess. This alone will make your commercial property look a lot better.
Creating New Growth
Another part of spring landscape maintenance is creating new growth. You may have areas of your landscape that had annual plants last year and will need a boost of fresh foliage. This is important in maintaining the aesthetic appeal of your commercial building so customers and clients have a good first impression upon arriving at your business. You might begin by speaking with a landscape designer about which types of foliage might look best and how to organize it on your property.
Changing It Up
Spring is all about the beginning of something new. Part of landscape maintenance during spring could be changing up the layout. What do you think about adding a water feature? How about a stone pathway? There are a lot of different things you can add and change so you start the season out fresh.
Avoiding Big Issues
Regularly handling commercial landscape maintenance helps you avoid big issues of overgrowth and damaged foliage in the future. Hiring the professionals to trim areas that need a quick trim, rake underneath bushes and till the ground are a few great ways to do that.
Getting Started
As you can see, there are some important reasons to maintain your commercial landscape this spring. Whether you have a big tidying job ahead of you or can focus more on improving the layout, contact Stay Green Inc. at (800) 741-9150 for assistance.