CLCA Honors Stay Green Team For Outstanding Work In Maintenance Projects Throughout The Region
SANTA CLARITA, CA – Santa Clarita-based landscaping firm Stay Green, Inc. has been recognized in a statewide competition, bringing home three first-place awards and an Outstanding Achievement award for maintenance projects big and small.
The Stay Green team earned four Maintenance Awards from the California Landscape Contractors Association (CLCA), which recognizes the state's best landscaping projects through its annual Landscape Industry Trophy Awards program.
"It takes our entire team to win a Maintenance Award," Stay Green CEO Chris Angelo said. "From the design to the build and all the way through regular maintenance, every part of our team has touched a property by the time we get here. So it's really a win for all of us here at Stay Green."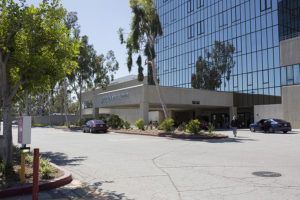 The CLCA recognized Stay Green with three first-place awards for the following properties/categories: University Village in Oxnard / Apartments, Condos, Townhouses Maintenance; Olive View UCLA Medical Center in the San Fernando Valley / Public Works Maintenance; The Fair Oaks Ranch in Santa Clarita / Large HOA Maintenance.
Stay Green also received an Outstanding Achievement award for The Villages at Heritage Springs in Downey, also in the category of Large HOA Maintenance.
"These are highly regarded communities for elegant, modern living — from health to education to community. We're proud to provide landscaping that enhances the visitor experience at each of these properties," Angelo said.
The Landscape Industry Trophy Awards encourage interest in landscaping, recognize craftspeople who produce outstanding landscapes, create pride in superior workmanship and to bestow public recognition on companies, institutions, municipalities and residents for their interest in a beautiful California.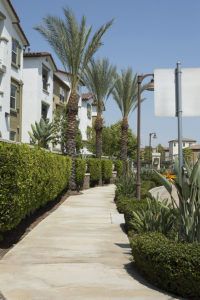 Two highly regarded landscape contractors traveled statewide to personally inspect each and every one of the Trophy Award entrants. The judges rated projects on their artistic and technical merits, and their criteria included 10 focus points, including everything from water management to plant health to color choice.
"These awards are a reminder that we continue to hit the mark in going
above and beyond for our clients," Angelo said.
The Trophy Awards were officially presented Nov. 9 at the CLCA Annual Convention in San Diego, Calif.
The California Landscape Contractors Association (CLCA) is a non-profit trade organization of licensed landscape and landscape-related contractors. Also included among its approximately 3,200 members are landscape suppliers, landscape architects, public officials, educators, and students.
About Stay Green
Founded in 1970, Stay Green Inc. (www.staygreen.com) provides award-winning landscape maintenance, tree care, and plant health care services for premier residential, commercial and industrial properties throughout Southern California. Stay Green serves clients throughout Southern California and exercises environmental stewardship through its Sustainability Practices, which are applied across all service lines to help customers protect the environment, as well as the bottom line. Stay Green Inc., is recognized as a leading provider of high-quality landscape services, having achieved a 95 percent customer retention rate, along with receiving the industry's most prestigious awards year after year.