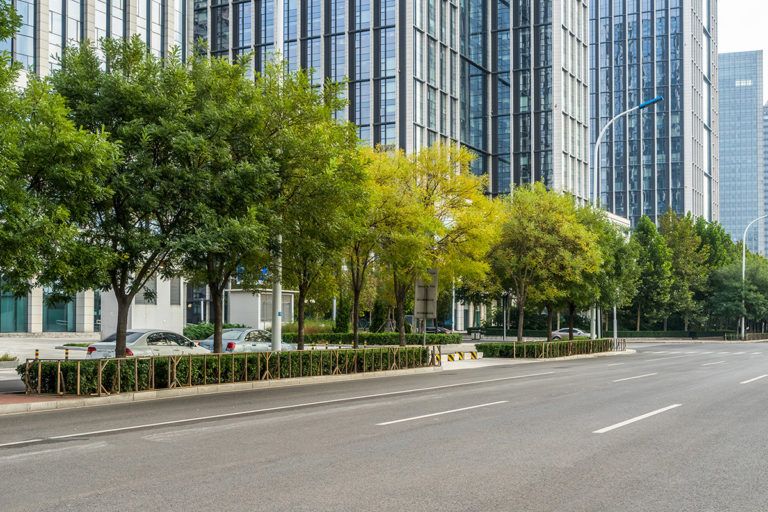 It's easy to take important features of your commercial property for granted when you pass them every day. This may include the lovely trees gracing the grounds around your building. Whether you own or manage apartments, stores or other establishments, you should give responsible tree care high priority.
Trees Are a Valuable Asset
Most people appreciate beautiful vegetation in any season. Trees provide bright greenery and blossoms in spring, delight us with colorful leaves in fall and supply an ideal place to hang sparkling lights at holiday time. These tall, woody plants offer more benefits than just decoration.
They increase property values, especially as they mature.
Their presence attracts tenants and customers.
The leaves provide shade for benches and keep the glaring sun away.
They supply cover for a wide variety of birds.
A Good Tree Care Service Protects This Investment
You want all the trees to thrive on your commercial property, and a professional care service provides the best means to keep them healthy. These experts consistently monitor the woody plant's health and growth, and they provide regular maintenance.
Service professionals regularly check for any signs of disease or insect infestation. They address problems before they can take hold and spread.
Care specialists fertilize on schedule and may provide deep root watering during dry periods.
Experts know when and how to prune to promote optimal growth and keep sprawling branches in check.
Keep Your Tenants, Customers and the Public Safe
As desirable as trees are, they may occasionally cause safety hazards. A skilled service can spot and safely remove these risks.
Exposed roots or old stumps cause tripping dangers.
Hanging branches or dead limbs may fall on persons, vehicles or property.
Even in urban areas, trees may occasionally harbor undesirable small animals or pests.
Strong trees provide significant advantages for every commercial property, and good managers want to keep them healthy and safe. If you would like to learn more about how professional tree care could benefit your property, contact Stay Green Inc. at (800) 741-9150 today.