Things have been coming up roses for the team at Stay Green Inc., after the Santa Clarita-based landscaper brought home seven awards from the San Fernando Valley chapter of the California Landscape Contractors Association's (CLCA) 57th annual Landscape Beautification Awards.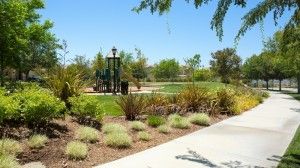 Outstanding Achievement, Small HOA Maintenance, Alta Vista HOA in Santa Clarita
The awards were presented at the 57th annual Landscape Beautification Awards Banquet, July 9 at Sportsmen's Lodge in Studio City.
Founded in 1970, Stay Green provides landscape services for commercial, industrial and residential properties throughout Southern California.
Stay Green received the following first-place awards:
Medium Commercial Maintenance for The Commons of Calabasas
Public Works Maintenance for the City of Burbank
The company also received the following Outstanding Achievement awards:
Small Commercial Maintenance for Grace to You in Santa Clarita
Medium Commercial Maintenance for The Lakes at Thousand Oaks
Small HOA Maintenance for Camino del Sol in Oxnard and Alta Vista HOA in Santa Clarita
Large HOA Maintenance for Fair Oaks Ranch in Santa Clarita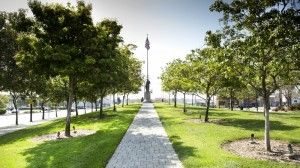 First Place, Public Works Maintenance, City of Burbank
"If you ask anyone on our team why we put so much effort into our work, they'll tell you it has nothing to do with winning awards," Stay Green CEO Chris Angelo said. "The awards are a wonderful validation, but ultimately we are committed to delivering the highest level of service for every client because it's what they deserve. Whatever the size of a client's property, we truly do want to be the natural choice for professional landscape services."
Stay Green began as a truly one-man operation when it was started by Richard Angelo. Over nearly 50 years, it has flourished into a multiple award-winning landscape firm that serves clients throughout the Los Angeles region and Ventura County. Stay Green specializes in areas such as landscape maintenance, plant health care, sustainability and water management.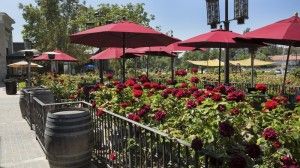 Outstanding Achievement, Medium Commercial Maintenance, The Lakes at Thousand Oaks
Stay Green stands out in large part because of their leadership, said Nelson Colvin, a member of the CLCA San Fernando Valley chapter's board who said he has known Richard Angelo since he started the company.
"What makes them stand out starts at the top with Rich and Chris, their management style and their interaction with the people in the field." he said. "The company has a very strong family attitude and that shows in the work that's done."
The CLCA is a nonprofit trade organization of landscape contractors. The association's members include landscape contractors and public officials.
About Stay Green
Founded in 1970, Stay Green Inc. provides award-winning landscape maintenance, tree care, and plant health care services for premiere residential, commercial and industrial properties throughout Southern California. Stay Green serves clients throughout Southern California, and exercises environmental stewardship through its Sustainability Practices, which are applied across all service lines to help customers protect the environment as well as the bottom line. Stay Green Inc. is recognized as a leading provider of high-quality landscape services, having achieved a 95 percent customer retention rate, along with receiving the industry's most prestigious awards.