At Stay Green, we believe a strong workforce is one that continually sharpens its skills. That's why on April 12 and 13 we brought together 270 team members from throughout the Southern California regions we serve to focus on training. Over the course of the two-day event, we provided a combined 2,000-plus hours of training. All employees who attended received training certification at the end of the event.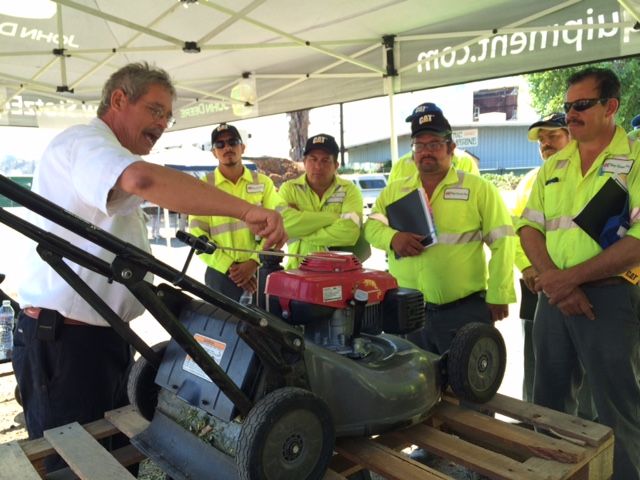 The 1st Annual Training for Safety and Success event was split between our northern Los Angeles County yard in Castaic and one of our yards in the city of Los Angeles. In attendance were Stay Green employees who work throughout Los Angeles County and Ventura County.
"We don't view training as a task, we believe it is an investment," Stay Green CEO Chris Angelo said. "By investing in training that focuses on absolute safety and successful work practices we ensure that we are constantly improving."
The training event was sponsored by several of Stay Green's valued equipment partners: Bishop, CAT, CAT-Quinn Rentals, Ditch Witch, John Deere, Stihl, Stotz, Target Specialty Products, and Vermeer. Representatives from the companies were on hand for the training.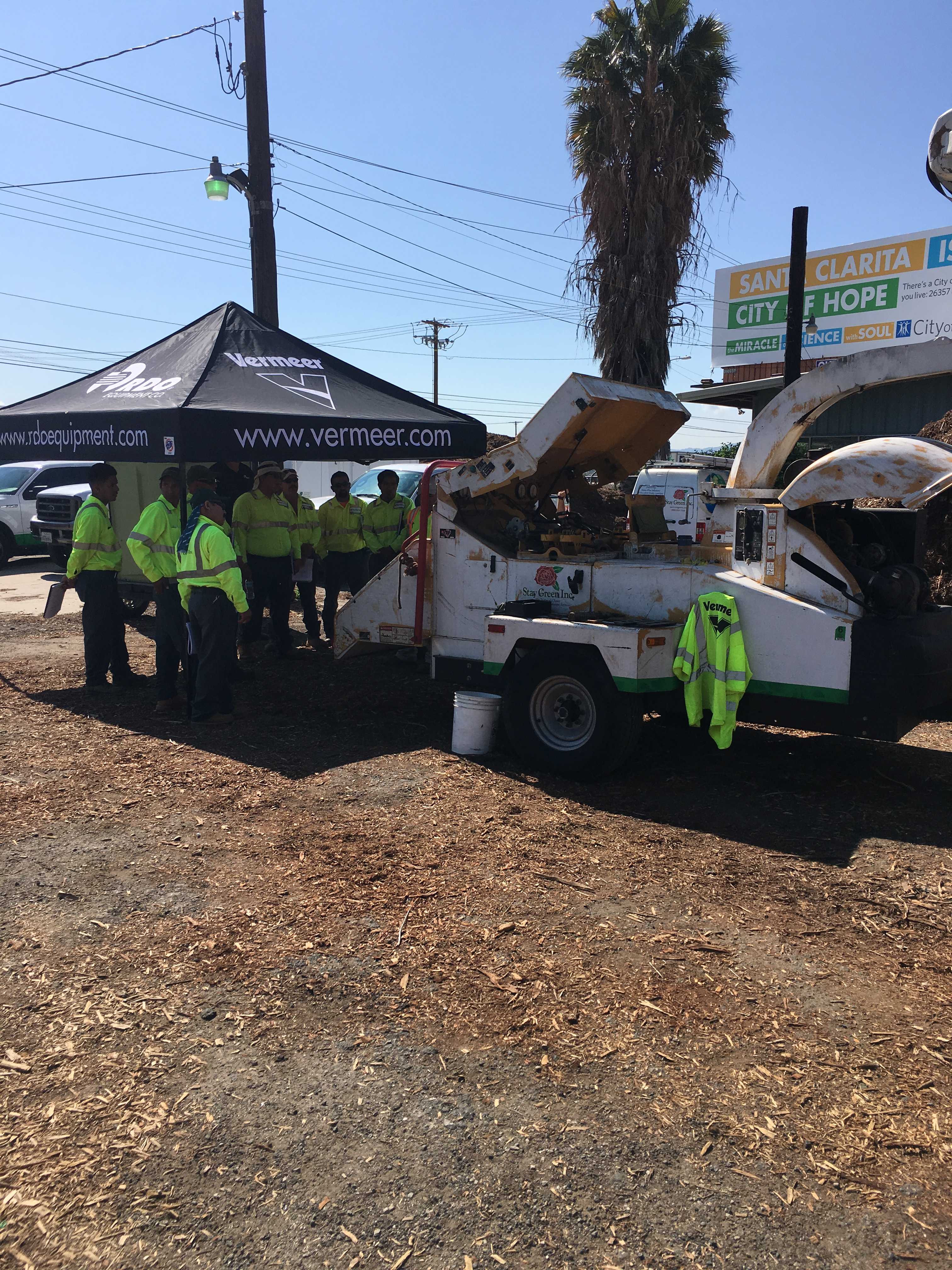 The event was broken up into a number of training modules focused on proper use, maintenance, and safety for a variety of equipment including:
Hand tools (saws, pruners, etc.)
Sprayers and fertilizer spreaders
Chippers
Standing and ride-on mowers
Tractors and excavators
The training also included a module focused on prevention of heat-related illness, of particular importance in our Southern California climate.
"Stay Green places a high priority on ensuring our team members have the resources and education they need to do their best, and to do it safely," Angelo said. "This inaugural training event went very well, and it is just one of the many ways we strive to ensure Stay Green continues to be a leader in the landscape industry."