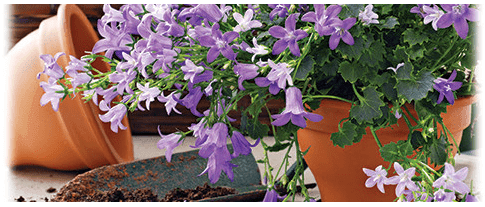 If you think fall's arrival means the color will soon check out of your landscapes, think again. Fall is a terrific time to add new plants to California landscapes, whether you're maintaining a large common area or an individual property.

Our Southern California climate provides excellent support for year-round plantings of vegetables, herbs and flowering plants. So, unlike many other parts of the country, fall is fine for new plantings if you choose your additions wisely. As always, you should seek plants that do well in our climate and will not disrupt the ecosystem — whether they are native plants or non-invasive, non-natives that don't mind all this year-round sunshine.

For those who like to eat what they plant, Southern California's generally freeze-free winters allow us to plant vegetables in the fall and even in the winter. Now is the time to remove plants that produced vegetables in the summer but are finished. In their place, try seasonal vegetables like peas, peppers, spinach, green onions, celery and garlic. This is also a good time to try your hand at herbs, like basil or thyme.

For the flower garden, many ground covers and flowering plants are native to California and add a welcome splash of color. Ground covers bring the added benefit of hindering weed growth, and need less water than turf.

As a nice, green backdrop for all that color, try planting native evergreens along the fringe of your landscape. Many evergreens are native to California, including white fir and limber pine. They'll provide privacy if you want it, and they're low maintenance, too.

You can also find lots of landscape accents that can be moved wherever you want them: Try a little container gardening, with combinations of favorite flowers. You can grow just about anything in a pot, and if you need to adjust the flowers' exposure to light, just pick it up and move it. (Lift with your legs!) And, if you're living in a smaller space, container gardening may make the best use of your available space, too.

Lastly, don't forget your landscape includes more than just the plants, trees and shrubs. Solid structures are part of the landscape, too — things like arbors and fences — and sometimes the finishing touch to an awe-inspiring landscape could be an object that's not only visually appealing but also provides calming sounds, like a water fountain.

As always, the Stay Green team is more than happy to answer any landscaping questions you may have. Please feel free to contact a Stay Green team member, and in the meantime, enjoy the changing seasons and take advantage of the fact that, in our climate, we get to enjoy the outdoors all year long.