There's nothing that puts a spring in your step quite like having someone send you praise for a job well done, so we're especially grateful to Raj Chandani, General Manager of the Westfield Valencia Town Center, for making our week and putting big smiles on our faces.

Last week, Mr. Chandani sent Stay Green some photos and customer comments on the landscaping work we have done for the Town Center, and we're proud and pleased to get such great feedback!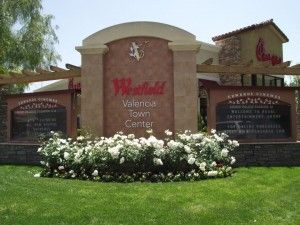 "Landscaping has been a big focus at Valencia and our customers have been very complimentary of the beautiful softscape," Mr. Chandani wrote. "Our front-of-house landscaping is in full bloom and looks beautiful as you drive into the property. Our main entrances and common areas look sharp! I truly believe we have one of the best-landscaped Centers in our portfolio — hands down!"
Thank you so much, Mr. Chandani! The Stay Green team is especially proud of the work we do to keep the Valencia Town Center looking great, as it is one of the greatest and highest-profile properties in the Santa Clarita Valley, a true community gathering place.
Mr. Chandani also shared with us some customer comments posted on Facebook last week after Westfield asked shoppers to post what they like best about the Valencia Town Center. Here's a sampling: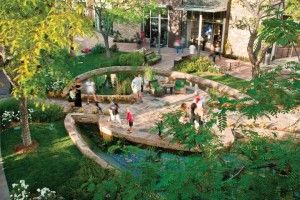 • Christy Kadharmestan: "My son and I like the koi pond in the Patio area, with the great landscape and soothing environment with those beautiful big koi fishes… Kudos to the designers!!!"
• Patty Connolly Brauneisen: "The beautifully landscaped and designed Town Center Drive street. The lighted trees and the gorgeous design gives the feeling of being at the Grove or the Americana."
• Lisa Taylor Cranshaw: "I like the fact that if you are tired of being inside, you can transition outside to the beautiful Patios! The koi pond is sooo relaxing, as well as the 'fire pits.'"
• Jennifer Noble Post: "THE PATIOS HANDS DOWN! Amazing space you have created there with all of my fav shops and restaurants, very cozy and relaxing place to hang out! Thank you."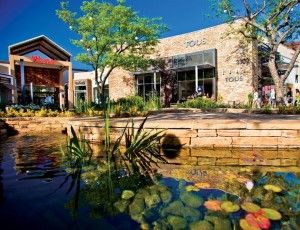 Westfield Town Center has indeed done an outstanding job of creating an inviting environment for people to shop, dine and unwind, and we at Stay Green are proud to be part of the team that helps create and maintain that environment. It's so gratifying to know our team's efforts are recognized and appreciated. Thank you, Mr. Chandani, and everyone who provided such awesome comments!
We'll see you all at the Town Center!