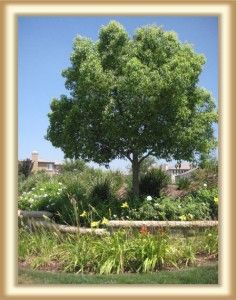 Summer time is "go time" in the landscape business! Stay Green's professional team is always vigilant, making sure your landscape gets the trimming, feeding and watering it needs all year long — but never are we busier than we are in the summer. That's right, the "slow season" for many businesses is the time of year when landscape professionals have to ratchet things up a notch. While you may be on vacation, our team is hard at work making sure your landscape gets the TLC it demands during the hottest months:

• Mowing: Lawns that are trimmed weekly will grow deeper, stronger roots — and will need less water. Which brings us to…

• Water Conservation: Sustainability is a top priority here at Stay Green. Exercising care for our environment and using resources wisely are common threads that run through everything we do. Nowhere is this more prevalent than when we talk about water. We're constantly striving to use water as efficiently as possible, and during the summer, as watering schedules are increased to help landscapes endure the heat, it's even more important for us to regularly inspect your irrigation systems and promptly repair leaks. This ensures the water goes where it's needed: To your thirsty turf and shrubs.

• Hand Trimming: Your fast-growing shrubs need frequent trimming in the summer, and we do it the old-fashioned way, by hand. There are two primary reasons we prefer hand trimming, and they're both sustainability-driven: First, hand trimming is a healthier method for your plants, and second, it reduces carbon emissions and noise associated with gasoline-powered trimmers.

• Fertilization: Turf, shrubs and trees spend a lot of energy growing in the summertime, so we make sure they are properly fertilized — using organic fertilizers, of course — so they look their best, whatever the weather may bring.

• Mulching: All of this growing, trimming and mowing creates an opportunity: Stay Green's team of experts uses organic mulch to inhibit weed growth, keep soil cool and save water. And, much of the material we trim from your turf and shrubs is converted to mulch, helping to prevent waste, in the spirit of sustainability.

As you can see, summer is an important time for the Stay Green team. And, if you're vacationing, while you sit back, relax and take that first sip of an umbrella drink, rest assured that we've got your landscaping in good hands — and we're taking care of the environment, too.