Welcome to Stay Green's New Blog!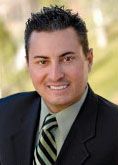 My parents, Rich and Charlene Angelo, founded Stay Green in 1970. Operating the company out of their garage in California's San Fernando Valley, my parents had one truck and a few residential customers. And, even though the business was small, they had a vision: to provide the best landscape services anywhere.
Today, that same passion to provide the best service for our clients is the foundation for everything we do at Stay Green. Still, some things about the company have clearly changed. I assumed my current post in 2009. While Rich is no longer at Stay Green's helm, he remains active with the company. We are now headquartered in Santa Clarita, California, and currently have about 250 employees who work in four divisions — Landscape Maintenance, Plant Health Care, Expert Tree Care, and Sustainability Services — and we serve clients throughout Southern California.
We've received numerous awards for our work — from California Landscape Contractors Association, PLANET, Landscape Management Magazine, and many others. Though recognition is really a wonderful thing, our clients are paramount, and I'm very proud of Stay Green's 95-percent client-retention rate.
As a company, we're all very involved in our community. For example, we partner with other organizations on efforts such as water conservation, and we take the lead in supporting local charities.
We want our clients to know how much we value them. This month, we set sail on our Second Annual Client Appreciation Whale Watching Adventure. I have to say that seeing a California Grey Whale up close gives a whole new meaning to the term, "face time"!
Stay Green began as a family business, and we continue as such. Our employees are an important part of that family. To show our gratitude, each year, we hold an employee-appreciation event. This past year, we hosted a private, evening carnival for our employees and their families, and nearly 500 people attended.
The Stay Green team delivers peak performances for our clients and our company each and every day, and, so, together, we enjoy peak experiences. One of the most exciting things we've done as a team to-date has to be ascending Yosemite's Half Dome.
While climbing Half Dome was an amazing pinnacle for us, we continue to strive for more. At Stay Green, we're always learning, always growing, always eager to take it to the "next level" for the clients we serve today and for the many more we look forward to serving in the years ahead.