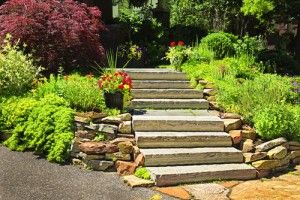 As the scorching summer heat blankets Southern California, it's a good time to take stock of your landscaping and ensure it's getting the seasonal care it needs. Here are a few tips that can prove helpful in keeping your properties looking their best through the hot part of the year.

1. Use Landscaping to Stay Cool: Are you considering adding new trees or other shade-producing plants? Locate them strategically to maximize the benefits of the shade they create.

2. Irrigate Wisely: Summer is high season for irrigation, and keeping plants properly hydrated is important. But that doesn't mean you want to randomly dump water onto your landscaping. Avoid overwatering and use up-to-date irrigation equipment.

3. Using Mulch? Avoid the Crust: Mulch is excellent for keeping plants cool and retain in moisture, but if you lay it on too thick, it can result in a crust that acts as a barrier that keeps water from soaking in.

4. Catch Weeds ASAP: On properties we maintain, the Stay Green team performs preventive maintenance in the winter and spring to keep weeds from being a hassle in the summer. If you've got weeds making their presence known, catch them early, before they start to flower and seed!

5. TLC for Turf: If you are maintaining turf, summertime is mowing time. You'll need to mow more frequently, and make sure you're cutting the grass to the proper length to keep it healthy. Got hard soil? Aerate it to allow moisture and nutrients to get where they need to go: Your lawn's roots.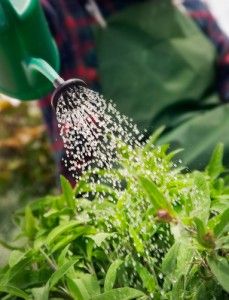 6. Using a Hose? It gets hot. If you're using a garden hose to water plants, be careful not to stress your plants with a dose of super-heated water. When your hoses are not in use, store them out of the sun. A coiled-up garden hose can accumulate a lot of heat, so instead of wasting water by running the hot water out, keep those hoses in the shade.
7. Be Fire-Wise: Landscaping is a key area in which you can help prevent property damage from wildfires, and we are in for a dastardly fire season this year. Your property should be cleared of excess, dry brush, that acts like fast-burning fuel for fires. When clearing brush, ensure you have a readily available water source, use properly maintained equipment and make sure the hot exhaust of any motorized equipment is clear of vegetation.
8. Keep Up with the Harvest: Got a garden? Summer is time to start picking! Make sure you keep up with your garden's progress, picking vegetables and fruits that are ready to go and removing anything that's rotted, diseased or left over from critters that may have invaded to catch a free meal.
9. Listen to Your Plants: OK, they may not actually speak to you. But your plants may be trying to tell you something. Do you have a plant wilting in a sunny spot? Maybe it needs more shade. Is something turning brown that should be green? Maybe it needs more water. A watchful eye can help keep your plants healthy.
10. Relax: Summer is a great time to enjoy the fruits of your labor. There's nothing on TV anyway, so enjoy those long summer nights and spend some extra time outside with your well-irrigated, well-maintained landscape!
Enjoy your summer! As always, if you have a question for our landscape experts, please call the Stay Green team any time at (800) 858-5508. 
A Recipe for Summer Dining Delight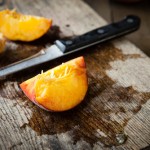 When the temperature climbs, there's nothing better to serve up than a cool, light dish. Try this sweet recipe you're sure to love.
Ingredients
3 ripe peaches (peeled, if desired)
1 cup fresh basil leaves, torn
8 ounces fresh mozzarella, cut into 1-inch chunks
2 teaspoons extra-virgin olive oil
1/4 teaspoon kosher salt
1/8 teaspoon black pepper
Directions
Cut each peach into 6 to 8 wedges, then cut each wedge in half crosswise.
In a large bowl, combine the peaches, basil and mozzarella. Drizzle with the oil, sprinkle with the salt and pepper, and toss. (You can cover and refrigerate the salad for up to several hours.) Serve cold or at room temperature. Enjoy!
About Stay Green Inc.
Stay Green Inc. provides award-winning landscape maintenance, design/build, tree care, and plant health care services for premiere residential, commercial and industrial properties throughout Southern California.