'Beach Bash' Employee Appreciation Picnic Celebrates Milestones, Family
The following is a copy of a news release issued by Stay Green Inc.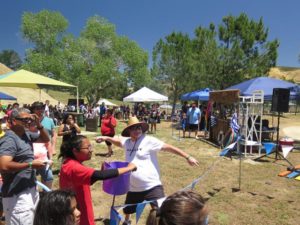 SANTA CLARITA, California — At Stay Green Inc., the company picnic is much more than just a picnic. It's a celebration of the more than 350 team members who help Stay Green succeed as a leader in the landscape industry, and it's a day of relaxation and fun for those team members and their families.
Stay Green took some 700 employees and family members to enjoy a sunny Saturday in May on the beach at Castaic Lake, where they enjoyed great food, live music, games, competitions, raffle prizes and lake activities including kayaking and paddle boarding.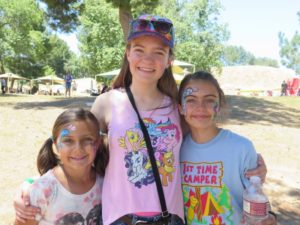 "Our team members who planned this picnic really outdid themselves this year," Stay Green CEO Chris Angelo said of the ninth annual edition of the employee appreciation event. "They've turned the picnic into a highly anticipated event that shows our team members and their families we appreciate them, and that we appreciate the importance of not only working hard, but also enjoying quality time with friends and family."
The event also included taco trucks, face painting for the kids, ice cream and a photo booth.
"This was our first time holding the event at Castaic Lake, and it was a big hit," Angelo said. "The lake provides a great atmosphere for a celebration like this."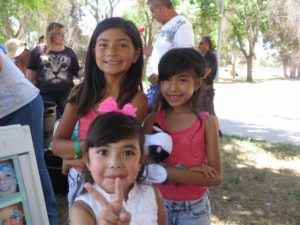 Human Resources Manager Jorge Donapetry said the biggest hit of the day might have been the "dunk your manager" dunk tank. "We haven't always done the dunk tank in previous years because of the drought," he said, "but this year we were able to bring it back and everyone had a really good time."
Several raffles were held during the day, and the biggest winner was Stay Green team member Jose Angel Vazquez, who won $1,000.
Also during the event, Stay Green honored employees who have reached service milestones this year. Eighteen employees received five-year plaques and 11 received 10-year plaques. Eduardo Valerio Arellano was honored for 15 years of service, and four 20-year employees were honored: Joel Murguia, Jose Pelayo, Alejandro Garcia De Alba and David Pelayo-Leon.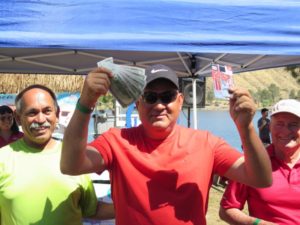 "We're proud of the mutual commitment between Stay Green and these long-term team members," Angelo said. "We're a family-run company, and we value these relationships, so it's fun to not only get out and relax for a day together at the lake, but also to simply say, 'Thanks' and tell them how much we appreciate them."