Stay Green Inc. announced today that it was recently awarded an Overall Safety Achievement Award from the National Association of Landscape Professionals (NALP).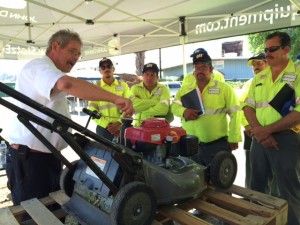 The award, part of NALP's annual Safety Recognition Awards Program and sponsored by CNA, honors those companies with thorough, high-performing safety programs that create and maintain safe work environments in the lawn and landscape industry. It is designed to reward lawn and landscape companies that consistently demonstrate their commitment to safety.
Stay Green Inc. was evaluated on number of accidents, number of days that employees were away from work, and number of employee injuries and illnesses. In addition, a checklist was used to rate the company's complete safety program.
"Creating a safe work environment shows our employees and clients that we care," said Stay Green CEO Chris Angelo. "Safety is a big part of our culture and it is emphasized in our values and behaviors. We're extremely proud of the degree to which our entire team has adopted the safety-first culture."
Stay Green is a Southern California landscape industry leader, providing award-winning landscape maintenance, tree and plant health care, water management and landscape design/build services – all with abiding commitments to sustainability, environmental responsibility and safety.
The National Association of Landscape Professionals represents an industry that employs nearly 1 million landscape, lawn care, irrigation and tree care professionals who create and maintain healthy green spaces for the benefit of society and the environment. For more information, visit LoveYourLandscape.org.