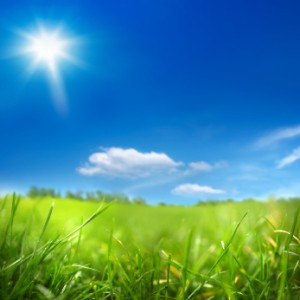 At Stay Green we take a great deal of pride in providing expert care for our clients' landscaping, and tailoring that care for the specific seasons and weather conditions. So, when conditions change — or changes are in the forecast — our customers can count on the Stay Green team to make sure their landscaping is managed with those specific conditions in mind.

For example, after a relatively wet 2011 season, our region has now endured a dry winter in 2012, meaning our clients' irrigation needs may change, especially as we see more hot days and the impending onset of what may be a long, hot summer.

But, that doesn't mean we just mindlessly open the spigot and run the sprinklers for hours on end. Rather, it makes it all the more important for Stay Green's experts to make sure our customers' irrigation systems are operating efficiently, so we avoid wasting water. Are there leaks or broken sprinkler heads that might be keeping that precious fluid from doing its job? Are sprinklers watering the sidewalk instead of the shrubs? Our team makes sure our clients' irrigation systems are in tip-top shape so the landscaping's thirst is quenched.

We also prepare for the onset of summer by making sure fast-growing shrubs are trimmed frequently, promoting their long-term health — and we do it by hand, not only because it's better for the plants but also because it's better for the air we breathe, reducing emissions and noise from gasoline-powered equipment.

And, proper fertilization and mulching are keys as we manage the summer heat. Turf, shrubs and trees need to be well-fed to stay healthy through the hotter months, and the use of mulch helps control weeds and keep the soil cooler, which improves water efficiency.

It's all about knowing what to do, and when, and at Stay Green we're proud to have a team of experts who are sharply in tune with the changing seasons and weather patterns, helping to make sure our clients' landscapes are healthy, lush and sustainable — even when the mercury is rising.