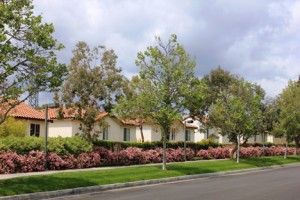 Stay Green Inc. is honored that our unparalleled quality and professionalism consistently garner recognition locally, across California, and nationwide. Through such notable organizations as California Landscape Contractors Association (CLCA), the non-profit trade organization of licensed landscape and landscape-related contractors that hosts regional and state competitions, and the professional landscape network, PLANET, which sponsors a national landscape competition, experts judge landscape companies, including Stay Green, on quality and design. The competition is very rigorous and, year after year, Stay Green emerges a winner, a distinguished record that underscores our abiding commitment to service and quality.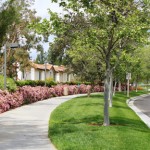 We firmly believe that beautiful, high-quality, cost-effective, and environmentally friendly work is its own reward. However, we're also aware that our clients, future and current team members, and everyone in the broader community we serve grow even more confident in our company when we are recognized among our peers. Such achievements help us bring new members into the Stay Green client family and allow us to recruit and retain the very best, most passionate landscape professionals to serve them. Our team is 300 strong, and together we benefit from the many opportunities to learn and take on new and exciting challenges that these competitions and our victories present us.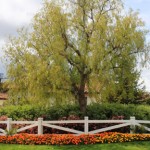 I am delighted, then, to share news that again this year, Stay Green Inc. has received two CLCA Chapter Awards at the organization's most recent presentation, which took place on Friday, June 29, 2012. Stay Green team members Stephanie Vasquez, Grant Clack, Jeff Norquist, and Rene Rivera were on hand to receive the First Place Award for Large Municipality for a 4-million-square-foot landscaped area in the City of Santa Clarita's North Park, comprising more than 2,000 residential dwellings and five commercial properties. That evening, Stay Green also took home the Outstanding Achievement Award for Medium Commercial for Starz Plaza, a 150,000-square-foot, Class A office park, with 45,000 square feet of landscaping, located adjacent to Bob Hope (Burbank) Airport in Burbank, California.
Everyone at Stay Green is very proud and appreciative of these outstanding accolades. They are critical acknowledgments of our team's tremendous dedication to our valued clients and the landscape profession as a whole.