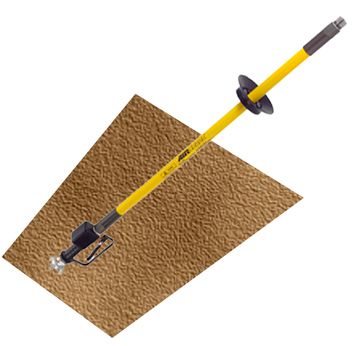 What's the Air-Spade?
At Stay Green, we're always looking to make our work faster and more effective so we can pass the savings on to our clients. Adding the Air-Spade to our tool box is just the latest example of our commitment to innovation.
How Do We Use It?
The Air-Spade is a truly versatile tool that we use in a wide variety of tree care, plant health care, and landscaping applications, including:
Excavating tree root collars and trunk flares
Investigating damage caused by tree roots
Analyzing and correcting tree root health
Inspecting girdling roots
Confirming improper planting techniques
Bare root transplanting
Aerating or reducing soil compaction
Tilling soil
Vertical mulching
Radial trenching
Locating roots for utility line installation
How Does it Benefit Stay Green's Customers?
First, it saves money. The Air-Spade quickly moves through all types of soil with remarkable accuracy in far less time than hand digging, enabling us to charge lower labor costs.
Second, it protects landscaping. It allows workers to uncover and lift a tree's complete root system. Traditional excavating methods can destroy up to 30 percent of a tree's roots.
So, the Air-Spade boosts the survivability rate during with anything involving tree roots, especially transplanting.
Find out if the Air-Spade is right for your next landscaping job.
Call Stay Green today at (800) 741-9150 and ask us if we can save you money and help protect your plants and trees by using the Air-Spade.