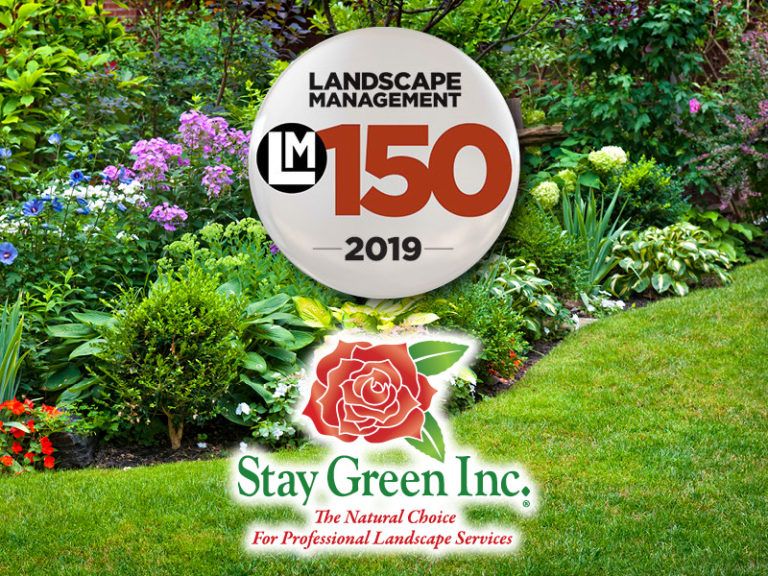 Stay Green Inc. has moved up on Landscape Management Magazine's annual list of Top 150 (LM150) landscaping companies in North America. Lists, like this one, provide landscape companies insight into how they are performing compared to the rest of the continent. They also encourage companies to share innovative ideas and techniques so that all landscape firms can improve their craft and impact the environment for good – two principles Stay Green is passionate about as well.
What is Landscape Management Magazine & LM150?
Landscape Management Magazine, a publication designed for green industry professionals, has released its Top 150 list for 11 years. This list compiles and organizes landscape company data and revenue to help businesses observe their progress and potential. This year, the report revealed that LM150 companies have reached $11 billion in total revenue.
How does Stay Green stack up?
Along with more than 15 other companies from California, Stay Green has appeared on this list multiple times. For the 2019 report, however, Stay Green ranked at No. 80, with a 5 percent increase in revenue over 2017. This is an improvement from the 2018 LM150 report, when Stay Green appeared at No. 81.
For a more focused understanding of top performers, Landscape Management organized LM150 companies into narrower categories. Among western firms, Stay Green came in at No. 19; and within the category of Mowing and Landscape Maintenance, Stay Green claimed No. 25, demonstrating that Stay Green truly is a leading company in its field.
What does this mean for Santa Clarita's premier landscaping company?
"Being named among the Top 150 companies is an honor in itself," said Stay Green CEO Chris Angelo. "However, the growth we are seeing on paper encourages us to keep pushing ahead and finding more innovative ways to conserve natural resources, create beautiful landscapes, and make our clients happy."
About Stay Green
Founded in 1970, Stay Green Inc. provides award-winning landscape maintenance, tree care, and plant health care services for residential, commercial and industrial properties throughout Southern California. Stay Green exercises environmental stewardship through its Sustainability Practices, which are applied across all service lines to help customers protect the environment as well as their bottom line. Stay Green Inc. is recognized as a leading provider of high-quality landscape services, having achieved a 95 percent customer retention rate, along with receiving the industry's most prestigious awards.