The notion of spring cleaning is more than a cliché. As the weather shifts gears from winter – even our mild Southern California winters – into spring, it's an opportune time for homeowners to take some important steps to help their homes not only endure the warmer weather ahead but also to do so pest-free and look good in the process.

From updating your landscape irrigation schedule to clearing debris that built up over the winter, a few well-chosen spring maintenance chores can go a long way toward keeping individual homes and landscapes healthy parts of a beautiful community.

To help homeowners plan their spring home care, here (in no particular order) are Stay Green's Top 10 Spring Home and Landscape tips for individual homeowners:

1) Weed and Feed: If you have individually maintained turf areas, spring is an important time to nourish your grass and apply pre-emergent weed treatments to make sure your lawn isn't dotted with dandelions and other disruptive weeds. Make sure to follow manufacturer instructions when applying treatments, giving proper consideration to factors like wind, temperature and anticipated precipitation.

2) Don't Plant a Pest: It may surprise some homeowners to know that the plants you choose can actually play a role in whether destructive invasive species disrupt native plant life. When choosing plants for your home and garden, choose plants that are native to your area. One valuable online resource is www.cal-ipc.org, which offers information on how to choose native plants.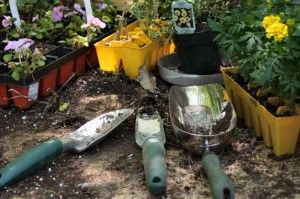 3) Spring Clean Your Outside: Sure, your spring cleaning plans may routinely include a detailed review of what stays in your closet and what goes into the garage sale pile. But your spring cleaning should also apply some TLC to the outside of your home, too. Clean out those gutters and spouts, wash those windows and screens, and make sure your home's exterior and drainage areas are free of obstructions that may have built up over the winter.
4) Perform Annual Plant Treatments: Some plants need to be treated periodically to prevent damage by pests, or to prevent unwanted fruit from creating a sticky mess.
5) Hand Trim Your Trees and Shrubs: It's not just good for appearance, it's also good for safety. This time of year, homeowners are well-advised to trim trees and shrubs to boost curb appeal and also keep excessive growth from rubbing up against the exterior of the home.
6) Fine-Tune Your Irrigation: Spring isn't just time to adjust your watering schedule. It's also a great time to test your system and look for leaking irrigation lines or sprinkler heads that may not be functioning properly. Make any needed repairs or equipment replacements as early as possible in the season to avoid prolonging any inefficient water use.
7) Pest-Proof Your Home: Are your screens intact? Any gaps in your weather stripping? Caulk around the windows in need of shoring up? This is a good time to check your home's protections to keep outdoor pests outdoors.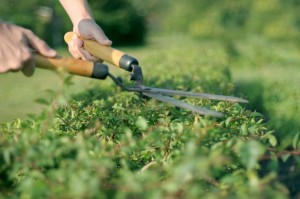 8) Don't Forget Your Garden Equipment: Blades sharpened? Everything working properly? Have you checked the oil on any gas-powered tools? Before you get busier working on your landscape and garden, make sure your tools and equipment are properly maintained. On the interior, it's also a good time to check your air conditoning system and filters to make sure everything is clean and ready for the warm weather ahead.
9) Check Your Perimeter: Do a walk-around of your property and look for any cracks that need repairing, paint that needs touching up, or any signs of pests like ants and termites, and then treat accordingly.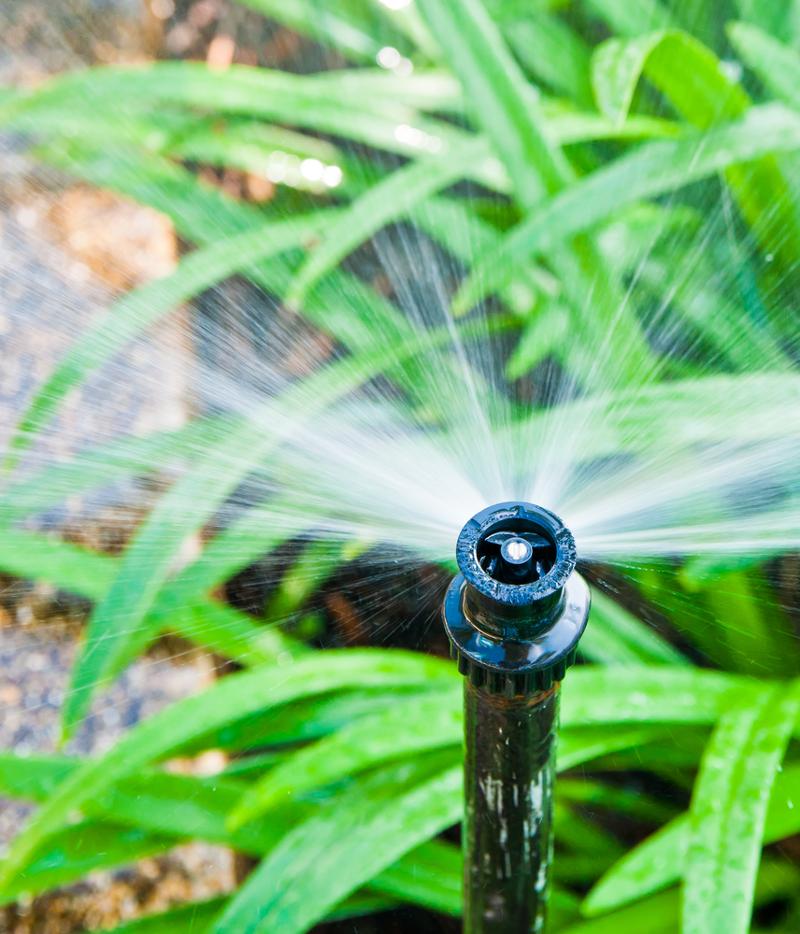 10) Get Ready to Enjoy the Outdoors: Lawn furniture uncovered? Check. Pool equipment working properly? Chemicals in proper balance? Check. Landscaping healthy and properly irrigated? Check! Now you can enjoy the fruits of your labors, and take advantage of the longer days by spending more time in you very own great outdoors.
About Stay Green Inc.
Stay Green Inc. provides award-winning landscape maintenance, design/build, tree care, and plant health care services for premiere residential, commercial and industrial properties throughout Southern California. Info: www.StayGreen.com.