In Today's Wall Street Journal: Stay Green President-CEO Discusses Impacts of Affordable Care Act on U.S. Workers
Chris Angelo, President and Chief Executive Officer of Stay Green Inc., offers a business owner's insight on the impacts of new federal health insurance law in an article published today in the Marketplace section of the Wall Street Journal.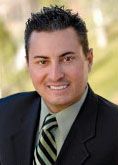 Chris Angelo
Angelo, who served as Chairman of the Santa Clarita Valley Chamber of Commerce in 2012, is quoted in the article as saying he expects many lower-income workers to forgo the health insurance that employers will be required to offer under the federal Affordable Care Act, the new health care law, starting next year.
"They'd rather have the cash than pay the employee portion of the premium," Angelo told the Journal in the article, "The New Math for Health Insurance Costs."
The article, in addition to being published today in the Journal's print edition, can also be found online here.
We hope you'll join the Stay Green team in congratulating Chris on his appearance as an expert source in the nation's most respected source of business and economic news!